Georgia PTA District 10 Annual Spring Brunch and Bash
Check out the photos in the gallery.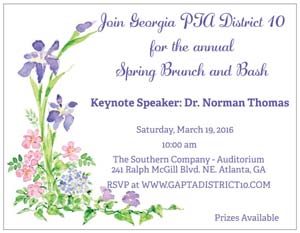 10:00 am to 12:30 pm
March 19, 2016
The Southern Company – Auditorium
241 Ralph McGill Blvd, Atlanta, GA
Keynote Speaker: Dr. Norman Thomas

D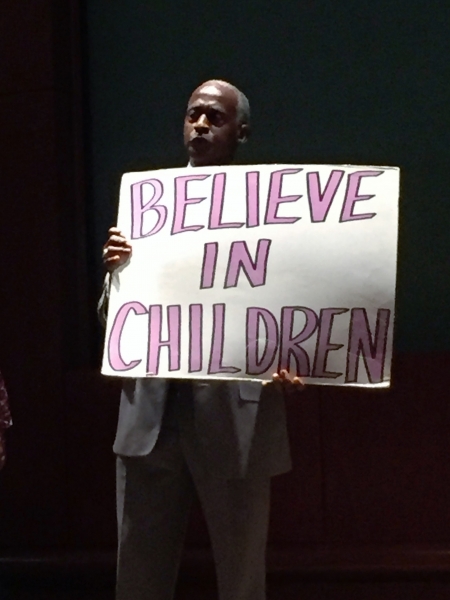 r. Norman Thomas retired as the Executive Director of Community Outreach Programs for the Atlanta Public School District and served as the first African-American male president of Georgia PTA. A native of Waycross, Georgia, Dr. Thomas is married to Inez, who also retired from the Atlanta Public School system as principal of Cook Elementary. Dr. Thomas worked 37 years in Atlanta public schools after starting as a social studies teacher at Luther Justin Price High School. He has spent most of his career as an administrator. Under Dr. Thomas' direction, the Atlanta public school system created a parenting center to give families tools to help children in school.