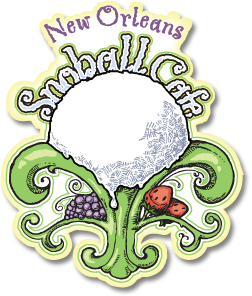 Start your Fun-raiser today! New Orleans Snoball Café offers FUNraisers for any organization needing to raise money—schools, parks and recreation leagues, churches, etc. There are no upfront costs, and your organization receives 50% of your total sales.
From their web site:
"Get the best popcorn in Atlanta at our Decatur and Stone Mountain Village cafés. We pop it up fresh and finish it with our own unique sweet and savory flavorings like Big Easy Cheesy, Beignet, Lady Marmalade, and Slap Ya Mama, just to name a few!"
Contact NOSC for details:
Tara Terrell
FUNraising@nolasnoball.com
770-940-7495