Amendment 1 – the Opportunity School District – failed, with 60% of voters supporting PTA's position. Please read the letters below from District Director Lisa Martin and Georgia PTA President Lisa-Marie Haygood.

---
From the Desk of Lisa Martin, District 10 Director
Dear District 10 PTA Members,
Thank you, thank you, and thank you for all you did to stop the passing of Amendment 1.  Your grassroots efforts show that PTA members understand our schools.  That we want to make them all effective and impactful environments for our children to learn.
While I have your attention, one of the takeaways I thought was so important when I heard it spoken by Janet Kishbaugh at the Atlanta Council PTA event.  She said, "If this amendment fails, and I hope it will, it means that OUR WORK is just beginning."  I agree so I am working with the District 10 team to make sure every PTA in our district can advocate more effectively during the 2017 Legislative Session.  If you want to join in the fun, please email me and Detrius Jones, our legislative chair.
Sincerely,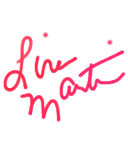 Lisa Martin
director@gaptadistrict10.com
---
From the Desk of Lisa-Marie Haygood, Georgia PTA President
I am so proud of the advocacy efforts that District 10 displayed throughout the OSD movement! Our odds were beyond scary when this amendment started out; but you believed.  Plain and simple, you believed this was bad legislation, you believed we could affect change, and you believed in the power of an informed voter.
I am humbled to serve alongside the parent advocates in D10, and am anxious to see what happens now, as we roll up our sleeves and set about the real work of ensuring none of our babies gets left behind while public education is on our watch!
Lisa-Marie