Thank you to everyone who supported and participated in the District 10 Town Hall – at least 75 of you watched as we discussed PTA End of Year Planning Under Extraordinary Circumstances.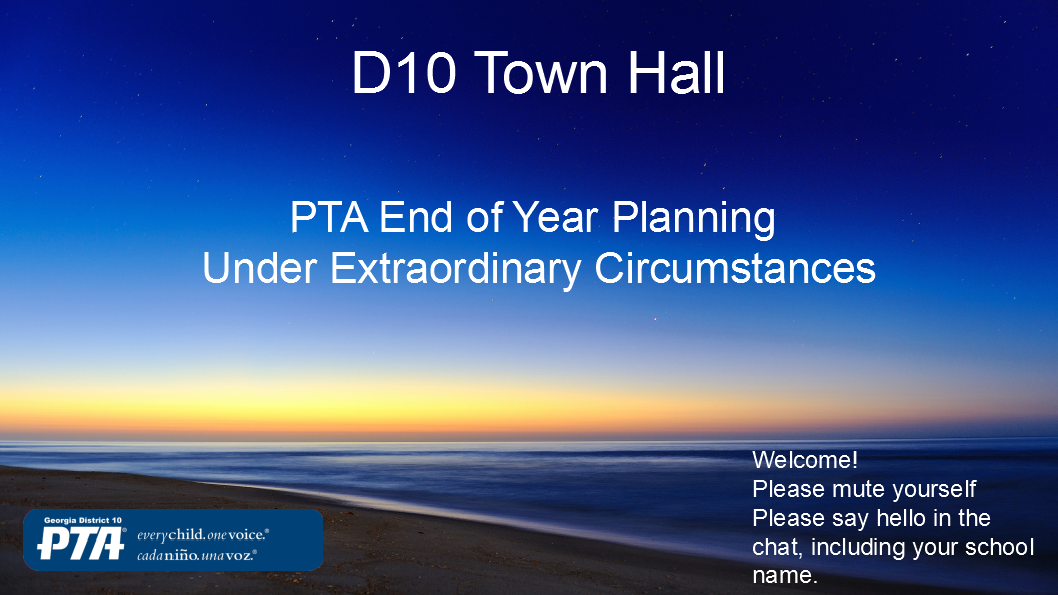 The PDF of the PowerPoint presentation is here.
The video is here, it is rather large: 540MB or so:
Follow along with the public chat here. Private messages have been removed, or, for relevant questions discussed in the video, the sender's name has been removed.